~~~~~~~~~~~~~~~~~~~~~~~

IN THIS ISSUE:
Caring for Your Skin as You Age
New Skin Care Product Line
~~~~~~~~~~~~~~~~~~~~~~~~


---
---
Caring for Your Skin as You Age
Our number one rule for taking the best care of your skin is to consume food and drink that supports a healthy, supple and radiant glow. It is not what you put on your skin necessarily, but what you feed it nutritionally that counts most of all.
However, even with a superhealthy diet of skin cleansing and nourishing superfoods, as we grow older our skin naturally matures and changes. This can be a different experience for each individual, when you take into consideration unique body types and genetic factors.
In my search for the best possible skin care products, I have found it somewhat challenging to find oils, lotions, and creams using all 100% natural, totally organic ingredients.
For many years I could not find any brands that lived up to my high standards, so I always kept it simple with the use of clay masks, witch hazel, aloe vera, coconut oil and cacao butter. These were the only products I used on my skin.
I have always said, "I will never put anything on my skin that I can't put in my mouth." This means, no preservatives, chemical fragrances or other nasty stuff that is often included in many, so called, "natural" body care brands. In addition, I found out that all company's are legally allowed to put some of these toxic substances in the product WITHOUT putting it on the label. That is crazy!
Recently, I have found my all-time favorite line of skin care gems that I can not only eat :) but that are superior to any other brand I have come across.
---
---
New Annmarie Skin Care Product Line

This is Annmarie Gianni's skin care line, using ALL organic, wild-crafted and natural ingredients. She is an internationally known author, health advocate and someone I know and trust to deliver the highest quality skin care nourishment possible. (Learn more about Annmarie here, plus sample kit.)
I ordered the sample pack, only $10, to test out all of her products for myself, and I am completely hooked on them. They not only smell amazing they feel wonderful on the skin and I noticed positive results in a very short time.
My personal favorites are the neroli mist, facial oil and repair serum, but there are many others tailored for specific needs and skin types. All products are made without ANY chemicals and are packaged in glass instead of plastic... we like that!
She has a complete line of cleansers, creams, scrubs, mists, masks, oils and anti-aging serums.
Here's what Donna Gates has to say:
"For decades, one of my passions has been searching the globe for the best natural products and ingredients — and it's truly rare to find a skin care line as pure as Annmarie Gianni's. More than healthy ingredients that promote young, beautiful skin, Annmarie's skin care line is heavenly aromatherapy at it's best. I highly recommend her entire line — use it in good health!"
Donna Gates, nutritional consultant, educator and best selling author of The Body Ecology Diet
---
---
Until our next issue...
May you thrive, prosper and evolve in the best of ways!
SUBSCRIBE TO OUR: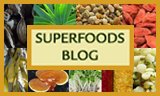 All information in this ezine is the personal view of the author and is for educational purposes only and not intended as medical advice, diagnosis or prescription. This information has not been evaluated by the FDA and is not intended to cure or prevent any disease.
---
---