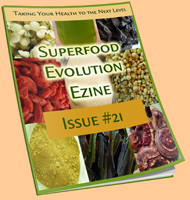 ~~~~~~~~~~~~~~~~~~~~~~~~~
IN THIS ISSUE:
About Health and Detox
TOP 3 Health and Detox Centers
Drink Your Dandelion Juice!
Recipe - Summer Salad Medley
~~~~~~~~~~~~~~~~~~~~~~~~~~


---
---
About Health and Detox
Often times achieving superhealth happens in a series of stages. Simply introducing new superfoods to the diet is the first step. Once you begin to "add in" healthier, nutrient-rich foods, most people naturally find that they don't crave unhealthier options as much as they used to. As the taste buds recalibrate to the natural flavors of pure living foods and superfoods, the senses, as well as the cells, tissues and organs, become satiated and satisfied with real nutrition.

The next level of health can occur when the need for further detoxification becomes apparent. This is especially indicated when particular health issues rise to the surface, signaling the need for deeper cleaning of the internal organs, liver and colon. Cleansing any backed up waste, undigested proteins or toxic residues can be extremely beneficial to the body if a long, healthy life is your goal.

Some people can do periodic cleanses or fasts alone without supervision. Others, especially those who experience a range of health problems from minor conditions to life threatening diseases, could benefit from the guidance of medically trained professionals experienced with the fasting and detoxification process.
---
---
My TOP 3 Health and Detox Centers
These are my top three health and detox centers that offer highly skilled medical attention to help each individual with their specific needs and requirements. Each provides lab and blood testing and support is offered throughout the process with a variety of cleansing modalities such as, massage, colon hydrotherapy, chiropractic work, psychotherapy, and more.

1) TrueNorth Health Center, Santa Rosa, Ca - is a state of the art facility that specializes in water fasting as a way to regain and rejuvenate health in the highest way possible. The center provides medical supervised fasting for all conditions and states of health with a team of doctors. I have heard only good things from those who have experienced TrueNorth.

Each program is specially designed and tailored to meet the needs and health concerns of each individual. Dr. Alan Goldhamer is the founder of TrueNorth Health Center. You can call him for a free consultation.

They offer medical and chiropractic services, psychotherapy and counseling, massage and body work. And the best thing of all is that they are VERY AFFORDABLE. They are committed to making health available to all and offer very affordable prices and rates.

Visit: TrueNorth Health center.

2) Tree of Life Rejuvenation Center, Patagonia, AZ - offers a variety of different self improvement retreats and green juice fasting programs. Gabriel Cousins, founder of the center, is author of the book There Is A Cure For Diabetes and has done extensive research in this field, offering specific programs for reversing diabetes naturally.

3) Hippocrates Institute, West Palm Beach, FL - The Hippocrates Health Institute has been the preeminent leader in the field of natural and complementary health care and education since 1956. Hippocrates was originally founded by visionary and humanitarian Dr. Ann Wigmore and is now currently under the leadership of Dr. Brian and Anna Maria Clement.

For a half of a century, the Institute has helped hundreds of thousands of guests realize that good health is everyone's birthright, along with a life free of disease and pain. The Hippocrates philosophy is founded on the belief that a vegan, living, enzyme-rich diet, complemented by exercise, positive thinking and non-invasive therapies, are integral to optimum health. The Hippocrates Life Change Program is a renowned residential program that runs weekly every Sunday through Saturday throughout the year. The entire recommended program is three weeks; however one can stay for as little as one week. Of all three of the top health and detox centers listed this is by far the most established and well known.

Check out Hippocrates Health Institute for more info.
---
---
Drink Your Dandelion Juice!
We tend to juice a lot in the summer months, at least once or twice a day. One of the greens we've been adding to our juice blends is dandelion. It is a bitter green, so it is nice to mix it with veggies like apple, carrot or cucumber. The bitter quality of this green makes it a superior detoxifier that promotes a clean, healthy liver. We try to add it into our juices and even green smoothies to add in the bitter flavor that is often missing in our daily diet.
Dandelion greens are a great addition to many juicing recipes, but if you are brave enough, a shot of pure dandelion juice can be very healing to the liver, especially when fasting.
Here in California you can find dandelion in most produce sections. It is also one of the most popular wild edible greens, growing all over the world.
---
---
Recipe of the Month:
Summer Salad Medley
Making a raw food meal does not need to be complicated. Often times I have had the most satisfying meals using what I have on hand in the fridge or stocked in the pantry.
Lately, since it is quite hot where we live, we have been enjoying many kinds of salad medleys. This means that we get creative blending miscellaneous veggies and seasonings into our salad bowl. Sometimes you don't always have greens or lettuce, but there are other veggies that make very flavorful and crunchy colorful salads that can even serve as a main meal.
Summer Salad Medley Recipe:
Grate, chop and dice the following into a salad bowl.
purple cabbage
fennel bulb
red pepper
red onion
habenero
carrot
grated zucchini
grated jicama
basil leaves
Pesto Dressing:
Blend any flavorful green like cilantro, basil, or dill with garlic, nuts or avocado, olive oil and sea salt.
The best part about pure clean vegetable eating is that it gives you energy plus the enzymes, fiber and water content for fueling and hydrating the body.
Experiment with making your own salad medleys using vegetables that you normally don't eat. In fact, next time you go to the market, choose ONLY the one's you've never had. This can be very fun game to open up the taste buds to new vegetable varieties.
---
---
Until our next issue...
May you thrive, prosper and evolve in the best of ways!
SUBSCRIBE TO OUR: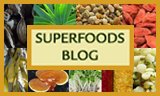 All information in this ezine is the personal view of the author and is for educational purposes only and not intended as medical advice, diagnosis or prescription. This information has not been evaluated by the FDA and is not intended to cure or prevent any disease.
---
---