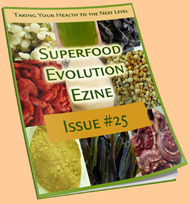 ~~~~~~~~~~~~~~~~~~~~~~~~~
IN THIS ISSUE:
Top 10 Reasons To Grow Sprouts!
Create Your Own Indoor Sprout Garden
Recipe - Russian Sprout Salad
~~~~~~~~~~~~~~~~~~~~~~~~~~


---
Top 10 Reasons To Grow Sprouts!
1) Easy to Grow - You can create your very own indoor sprout garden anytime of year. Sprouts are easy to grow in most indoor climates around the world. They typically need a room temp of about 65-75 degrees Celsius to germinate. They tend to grow faster in hotter temps, but need to be drained well to guard against mold.

2) Inexpensive to Grow - It only takes one tablespoon of sprouting seeds to grow a full quart size jar of sprouts. This literally amounts to just a few pennies for a jar's worth of produce. Maybe it might cost ten cents per jar for the most expensive seeds, like broccoli or onion, but that's nothing. High tech sprouters are even more efficient, increasing the yield significantly.

3) Little Attention Required I always say, if you can wash laundry you can sprout. That's because they literally just take one to three minutes a day to wash, rinse and drain.

4) They are Delicious - There are so many different flavors and sprout varieties there are sprouts for every kind of taste bud, from mild to sweet to spicy. Get creative and make your own seed blends. (See my Russian Sprout Blend below.)

5) High Quality Nutrition - Sprouts are fresher than store bought produce that is often shipped and stored long after it has been picked fresh. Sprouts give you the highest nutrient amounts because they go straight from the jar to your salads. On average sprouts contain 30 times more nutrients than fresh, organic produce.

6) They Don't Take Long to Grow - Sprouting seeds from start to finish usually takes between 3 and 7 days, depending on the sprout. The average jar of sprouts, after greening, takes 5 days.

7) Chlorophyll and Enzymes - Sprouts are a superfood packed with chlorophyll, enzymes and fiber that help to detox the body, oxygenate the blood and aid the digestive process.

8) Sprouts are Organically Grown - When you control the growing conditions, your know your sprouts are free of toxins. Some store bought varieties have been dipped in chemicals and chlorine based solutions to prevent molding and ensure shelf life.

9) Great Survival Food - Sprout seeds, when stored in a cool dark place, can last for years. They make a great bulk item to have on hand in case of an emergency because a small lb bag can yield many lbs of sprouts. They take up very little space to store and are very inexpensive, replacing store bought greens in a pinch.

10) Low in Calories, High in Nutrients - The average cup of sprouts is about 16 calories, yet supplies your cells with quick energy, high in antioxidants, vitamins and minerals. They are a great food for weight loss and also boost the immune system and cleanse the body.
---
---
Create Your Own Indoor Sprout Garden
An indoor sprout garden is especially great if you live in the city or in an apartment without a lot of outdoor space for growing food. You can purchase growing racks that are great for creating your own little sprout gardens in one convenient location anywhere in your home. These growing racks come in a variety of sizes and include overhead lighting, to not only grow sprouts, but microgreens like buckwheat, sunflower and wheatgrass. Some racks even have roll-able wheels so you can move them around or bring them outside for some sunshine.
Growing Stand - 1 Tray Grow Rack
This model fits one tray of microgreens or eight jars of sprouts (or more). It has a built in light, water drip tray and comes with optional wheels.
Growing Stand - 2 Tray Grow Rack
This is a bigger version of the model above and is better suited for rotating your crops of sprouts, wheatgrass or microgreens.
Growing Stand - 4 Tray TALL Grow Rack
This is for you serious sprouters who eat a lot of this tiny greens or have a large family to feed. Each shelving tray comes with its own overhead lighting set up.
---
---
Recipe of the Month:
Russian Sprout Salad
This is a classic blend of Russian flavor that makes for a mouthful of spicy goodness. We often make this blend in the winter months for its heating effects on the body. I can see how people from Russian climates survived the cold, with all these hot seeds, roots and vegetables to choose from. Well, this is a little bit of a superhealth twist to Russian cuisine. This is the super sprout version of the new millennium!
For one jar of sprouts:
1t clover seeds
1/2t radish seeds
1/2t dill seeds
3/4t onion seeds
1/2t fenugreek
1/4t mustard seeds
Soak the above seeds overnight in a one quart mason jar. Continue to sprout for 5 days or so.
We love this sprout recipe with seed cheese or nut based foods because it helps to digest them and break up their "heaviness". It is excellent with our Mac-N-Cheese recipe as a side salad.
---
---
Until our next issue...
May you thrive, prosper and evolve in the best of ways!
SUBSCRIBE TO OUR: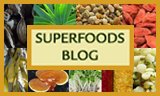 All information in this ezine is the personal view of the author and is for educational purposes only and not intended as medical advice, diagnosis or prescription. This information has not been evaluated by the FDA and is not intended to cure or prevent any disease.
---
---