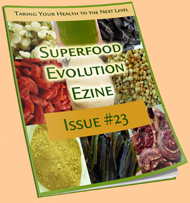 ~~~~~~~~~~~~~~~~~~~~~~~~~
IN THIS ISSUE:
Holiday Superfood Survival Guide
Superfood Survival Guide Tips
Recipe Ideas for the Holidays
Recipe - Nutnog Recipe
~~~~~~~~~~~~~~~~~~~~~~~~~~


---
---
Holiday Superfood Survival Guide
'Tis the season for more of a reason to take care of your health! For many of us superfood adventurists the holiday festivities can be a challenging time of year.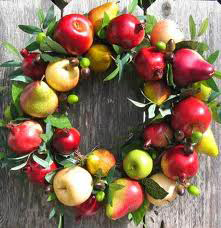 FOOD is often the centerpiece of celebration, especially around Thanksgiving and Christmas time here in the U.S. But, if others you gather with (often family members) are not on the same "health path" regarding diet, things could get a little shaky on the home front. Some of us choose to just give in and go along with mom's Xmas dinner, but others want to maintain their commitment to superhealth no matter the occasion.
After many years I feel like I have finally found some successful ways to integrate my diet and lifestyle choices with family gatherings or events that are more "traditional" in nature. So, I wanted to share these simple tidbits of insight that you may overlook as the rush of Xmas approaches.
---
---
Superfood Survival Guide Tips
Here are my top tips for making festive gatherings and celebrations less stressful and more enjoyable for you and those you care about. Because, many times, we are spending usually 2-7 days with relatives, I have included a few travel tips when away from home and your own kitchen.

The important thing to remember is to love, respect and find the beauty in and with everyone you interact with whether a Xmas party or sit down dinner. Set your intentions. I am a firm believer in setting your goals for the day, evening or many days of social family time.

1) Prepare snacks, drinks and treats in advance. This is especially important when on an extended holiday visit. The more of your own healthier treats and snack options you have the less likely you will want to give in to eggnog, candy canes or other temptations from your childhood. Let's face it, we all like to indulge during this time of year and often being with family brings up old emotions and food cravings we may not expect. It is good to BE PREPARED. This way you can reach for a superfood version rather than the non-vegan, baked and processed one.

2) Always bring your blender! When you are away from your own kitchen it is important to bring part of it with you. Having your own high speed blender to whip up a morning smoothie or superfood drink is so important. Depending on the situation it is sometimes best to set up your own little kitchen space in a separate area or part of the house. This often makes it less of a big deal to those who might be sensitive to your dietary choices. I usually bring a chopping board and knife too.

3) Pack your juicing veggies. So, the other advantage to bringing your blender with you is that you can now make fresh juice without the complexities of a juicer. See my green juice recipe while on the road for more info on how to juice via a blender. You can make fun Xmas colored juices using red and green veggies! One survival tactic I have learned to make it through the holidays is to super juice and eat fairly light for most of the day which may include mono-meals of fruit only. I like to save indulgences for those times of food based celebrations.

4) Exercise, sun and fresh air is some of the best superfood around. Make sure to get outside and take in a brisk walk or hike during some part of the day. This resets your body and clears the way for your own light to continue to shine and be strong.

5) Bring your own food. Bring an appetizer, a raw food dish and a dessert to family potlucks. This is the best way to ensure you have something to eat that you will totally love and enjoy without having to compromise. It is a great way to share with others as well.

6) Nuts and seeds instead of meat. There are so many great, tasty alternatives to eating turkey or ham by using nuts and seeds. Now is the time to make that raw nut loaf and gravy. We save this time of year for our dehydrated "turkey" nut loaf dish using similar spices of the common turkey dinner. I make this in advance so it's all ready to go.

7) Eat your raw chocolate! I try to save my chocolate indulgences for special occasions like this. Cacao is a natural mood elevator and perfect for parties when you need a little pick me up. You can make a chocolate nutnog using the recipe below or make raw chocolate fudge as a treat to share with others, no-one says "no" to chocolate!

8) Take your digestive enzymes and ferments If you do eat some cooked food, balance it out with an enzyme supplement that will help to digestive it. Also, now is a good time to drink rejuvelac before meal time or include some sauerkraut with your dinner.

9) Never force your own philosophy on relatives, be an example of health and they will come to you for advice.
---
---
Recipe Ideas for the Holidays
Now is the time to juice and clean out a bit before heavier, dense foods that are often the centerpiece of holiday occasions. See our juicing recipes for some simple and tasty fresh juices. And while your juicing away, why not save some of your juicing pulp to make our crouton recipe. It's great to have a batch of raw dehydrated croutons ready to make a raw stuffing!
Also, now is a great time to make a batch of holiday kombucha. We like to spice it up with some chai tea instead of using straight black tea. See our kombucha recipe for details on how to make it. It is a nice substitute for alcohol and you can drink it in wine glasses!
I always like to make a big kale salad when attending potlucks or family gatherings. I usually double or triple the recipe because I have found that other people LOVE kale salad. You wouldn't think that Aunt May would go for it, but I am surprised every time... I have never gone home with left overs.
The last thing you don't, of course, want to forget is a nice raw dessert. Try some of our superfood desserts like our carob coconut cream pie or go for straight up raw chocolate with some of our cacao recipes. You can't go wrong with our raw cheesecake recipe, it's always a sure fire hit with family and friends!
---
---
Recipe of the Month:
Nutnog Recipe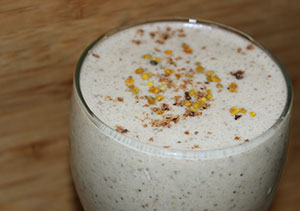 This is my favorite non-alcoholic "nutnog" recipe (as oppose to an "eggnog" recipe). There are no raw eggs in this one just two of our favorite nut and seed combo's. It is rich and creamy, packed with yummy tonics and superfood goodness to boost your holiday spirit in a real and long term way. I usually make this recipe in bulk every year by making 4 quarts instead of one. That's one gallon to enjoy with family and friends. It sure hits the spot if you are at all an eggnog lover. It stores in the fridge for up to 5 days, so it is good to make ahead of time.
Herbal Tea Base:
1T rhodiola
2T astragalus
2T pao de 'arco
1T dandelion root

Decoct the above in a little more than one quart of water and then infuse with 3T of nettle.

Blend quart of herbal tea with:

1/2C brazil nut
1/4C hemp seed

Strain through a nut milk bag and then blend with the following:

1T coconut oil
1t vanilla powder
1t bee pollen
2t maca powder
1T or 2T raw honey
one dropper of vanilla stevia extract
1/8t black pepper
1/4t cinnamon
1t grated nutmeg clove
pinch of clove
---
---
Until our next issue...
May you thrive, prosper and evolve in the best of ways!
SUBSCRIBE TO OUR: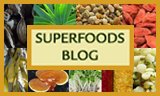 All information in this ezine is the personal view of the author and is for educational purposes only and not intended as medical advice, diagnosis or prescription. This information has not been evaluated by the FDA and is not intended to cure or prevent any disease.
---
---