Find the Best Superfoods for Your Unique Health Goals
Research, Reviews and Recipes to Help Guide and Inspire

Welcome to Superfood Evolution, a superfoods resource hub and educational health guide.
Here we provide well-researched, informative to the point content ranging from a list of simple everyday foods to an entirely different spectrum of dietary alternatives you may be less familiar with.
Offering scientific reviews, nutraceutical attributes, common folk uses, educated experience and occasional DIY recipes, this is the place where we share our life-long passion for using the foods we eat and drink as our nutritive, medicinal and even spiritual allies.
Latest Page Updates
In our page content we focus mostly (but not exclusively) on plant-based options, covering a broad range to pick and choose from depending on your interests or specific nutrition objectives.

In essence, this site is not designed to promote any one food category or "diet", but rather provide useful information to assist you in making the best nutritional choices that can be uniquely tailored to your distinct body type, health goals and/or intermittent regimens.

Although "diet is not everything", we feel it can be the key to giving YOU the upper hand in supporting the body's own self-healing potential.

For us, that simple saying reigns true…"Eat better, Feel better!"

And what more effective way to do this than by getting to know some of the healthiest foods, herbs and drinks on planet Earth?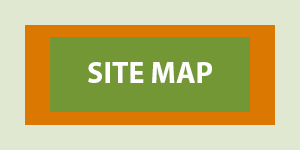 Latest Info, Recipes and DIY's

We also offer information on the different ways to utilize these various foods and drinks with ongoing recipe creations, in addition to providing some of our personally recommended top quality superfood suppliers.

We'd love for you to join our SE community! Subscribe to our Blog and YouTube channel to keep up-to-date with our website pages and video uploads.

Search Our Category List of Superfoods

We advocate seeking the advice of your physician or health professional before undertaking any new diet regimens or self-treatment protocols. This is especially the case if you are pregnant, nursing, taking prescribed medications or have a serious medical condition.

Other Related Pages