Herbs and Spices List, Add Fragrance and Flavor to Superfoods
Herbs and spices are a must for providing pleasant tastes and aromas to your herbal teas.
Smell and taste are two important senses that must not be overlooked when preparing your superfoods and recipes.
How to Use Spices and Herbs

You can use these delicious tasting herbs and spices with Chinese herbs and nutritive herbs, like nettle, for a nice rounded combination of flavor that helps to mask the taste of more neutral or less pleasant tasting herbs.
It is important that what you eat and drink be satisfying to all the senses, that is why we have them... to enjoy them!
Many times, they not only enhance taste, but also act as an herbal stimulant, helping to deliver the health attributes of many of the superfoods.
Using flavorful herbs, spices and blossoms in your herbal tea concoctions will enhance your mood and uplift your spirit. 
We add them straight to our nut milks and use them in our superfood shake.
I will often throw a few lavender blossoms into my almond milk (straining it with a nut milk bag) to give it a bouquet of flavor that takes you to nice places!
Add these wonderful floral essences and exotic spices to your tea blends and create a magnificent harmony that is herbal tea alchemy at it's finest.
We also use these spices and herbs below in many desserts and even some in sauerkraut recipes.
See our page on how to make your own herbal tea bags for a great recipe using many of the spices and herbs listed below.
Our Favorite Herbs and Spices List
1) Orange Peel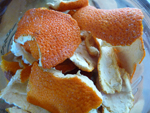 Adds a fruity citrus accent to all the Chinese and Ayurvedic herbs that you brew.
It has been used with tonic herbs in Chinese Herbal Medicine for centuries, so save your peels!
The oils in orange peel have also been proven to help with the process of methylation and what causes aging.
2) Mint


Any kind of mint is wonderful in teas and shakes. I love peppermint myself.
But you can experiment with all the other mint varieties as well, like: chocolate mint, pineapple mint, apple mint, spearmint... Try chocolate mint with cacao in drinks and desserts.
3) Fennel Seed

This is one of my all time favorite flavors. It works well with other herbs too, especially the more floral types.
Try it with lavender and cardamom... its amazing!
4) Star Anise

A star shaped spice great for use in any tea for it's licorice-like flavor, which is slightly stronger than the anise seed.
Native to Asian countries and used extensively in their foods and drinks.
5) Cardamom Pod

One of the well known Indian herbs and spices, it is a must to have in your herbal tea pantry for it's unique sweetness and smell.
We love the fragrance of freshly ground cardamom! You can use the pods or the seeds.
6) Cinnamon


Prized around the world, cinnamon is probably one of the most popular among the herbs and spices.
Chinese cinnamon is traditionally used in Chinese herbology in many tonic formulas.
7) Lemongrass

Is a great flavor to add to a herbal tea base in your raw soup recipes, especially a coconut Thai soup.
You can sometimes find it fresh in the produce section or can buy it dried.  We use it in our tulsi tea recipe.
8) Lavender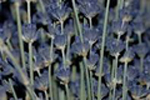 This purple flower is one of my favorites for sure.
It gives a pleasant lavender burst to nut milk and it when you make a tea out of it, it turns the water purple... so cool!
9) Coriander

This is a great one among your herbs and spices, popular in curry's and other Indian foods.
It is actually the seed of the cilantro plant, but smells slightly different. It has a nice perfumy scent and is a slightly stimulating herb.
10) Rose Petals


Yes, you can use rose petals straight into your milk and herbal blends.
Infuse them into an herbal tea preparation for a rosy burst of goodness. We use them in our chocolate milk recipe.
11) Lemon Peel

I love to use the rind of lemon in my herbal drinks for a citrus zest to a raw chocolate shake or even straight into my lemon bar recipe.
12) Jasmine Flower

Add a truly exotic scent and aphrodisiac quality to a tea, drink or recipe!
A must in your herbal spice cabinet for its incredible taste and aroma that drifts you off to tropical places.
13) Lemon Balm

This herb, also called Melissa, comes from the mint family and grows prolifically in Northern California.
It is wonderful and lemony and has a calming effect on the nervous system. It is a nice balance with more stimulating herbs like mint or wintergreen.
14) Lemon Verbena

This fragrant leaf is similar to lemongrass and lemon balm, but tastier in my opinion.
This hardy leaf makes a delicious tea and is amazing with other floral blossoms like Jasmine.
15) Wintergreen


There's nothing quite like this green leaf from the mint family. A strong yet refreshing taste combines well with any dessert or morning shake.
16) Anise Seed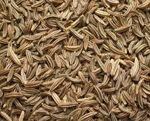 Is similar to fennel but slightly different in taste somehow, I can't quite describe it.
The seeds are much smaller than fennel so they can also be used straight in your high speed blender when making any drink.
Delicious in our tulsi tea recipe!
How to Use

These herbs and spices can be incorporated into desserts, superfood drinks and herbal shake elixirs for enhanced flavor sensations. They can be used to make liquid herbal tea combo's or experiment with using some straight in cacao recipes.
The culinary spice options can be added to cooked foods to increase digestion.

Other Related Pages