Chinese Herbs Toxic Contaminents
Chinese Herbs Toxic Contaminants, Heavy Metals and Pesticide Residues?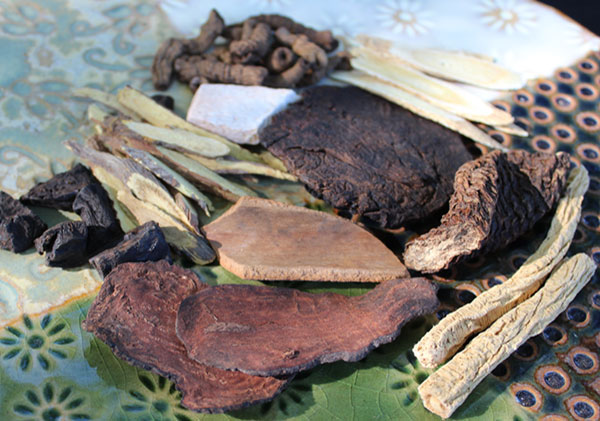 When purchasing Chinese herbs it is definitely important to make sure you are getting a clean, quality product. In recent years, some studies have identified high levels of heavy metals as well as pesticides particularly in herbs sourced from China.
Because Chinese tonics by nature are most effective with regular long-term use, these possible toxic substances can in fact build-up in the body over time producing toxic outcomes rather than therapeutic ones.
This is a major concern if you are a frequent tea drinker, as we are, or extract and supplement user.
Heavy metals, such as arsenic, cadmium, lead and mercury, have been found to come from high heavy metal-contaminated soils as well as polluted irrigation systems.

One well-known article published by the environmental group, Greenpeace, entitled "Chinese Herbs: Elixir of Health or Pesticide Cocktail", it was also revealed that a shocking number of Chinese herbs are additionally contaminated with pesticides. (*)
Greenpeace found that:

65 samples tested contained 51 different kinds of pesticide residues
48 tested positive for pesticide residues out of a total of 65
26 samples showed 6 pesticides that were already banned in China
It was significantly noted that, "In the past, these herbs grew deep in the forest, in very particular soil conditions and picked at specific times. But in a new era of industrial agriculture all of this has changed. Herbs are now grown in farms that are heavily dependent on chemical pesticides."

What About Organic Chinese Herbs?
There is currently no "industry standard" for the limit of heavy metals and pesticides in herbal substances, including organic varieties which are legally grown organically (without these toxins) but can become inadvertently exposed.
It is therefore imperative that you purchase Chinese herbal products and bulk herbs from reputable suppliers who offer laboratory testing of their products.
Here is our list of top recommended online suppliers, plus links to their website information and specifications on quality control.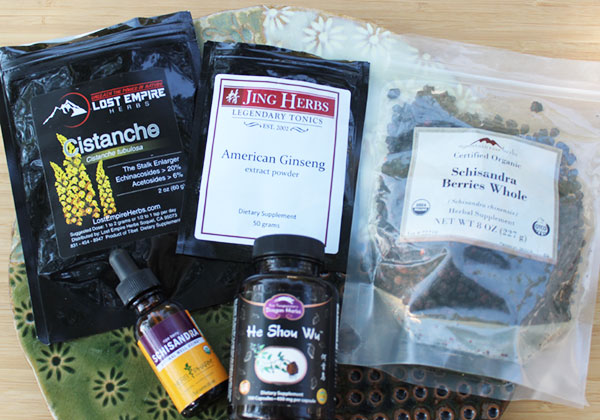 Top Recommended Suppliers,
Researched Data on Quality Control and Lab Testing
Dragon Herbs - According to direct communications with the company they state, "We do extensive quality control testing on both raw material and finished products. Every batch of every product we produce is run through a battery of tests for heavy metals, fungal contamination, bacterial contamination and more. We also consider water and soil testing when sourcing raw material."
Lost Empire Herbs - This company offers an entire breakdown of their laboratory testing for each herb they sell, comparing the heavy metal levels to those regarded as safe by the American Herbal Products Association, California Prop 65, and various U.S. and Canadian agencies. See their page on: Heavy Metals Breakdown
Jing Herbs - According to our direct email dialogue with the company: "First and foremost, George and I are both owner and consumers of the products we sell, and we do not want to take anything ourselves that is not of the highest quality, purity, and efficacy. In order to achieve that, we take great lengths to secure raw materials that meet our own high standards. All our raw materials are tested for heavy metals, pesticides, yeast, mold, fungus, staph, salmonella, coliforms, and e. coli. We import the raw materials and do all the encapsulation at cGMP compliant packaging facility that we have had a relationship with for almost twenty years now. That way we can assure that what is in your capsule is what we want in your capsule. We also retest batches of herbs here in the states at third party facilities. We come back with flying colors!"
Mountain Rose Herbs - Adheres to organic certification or pesticide-free plant products that are sustainably harvested, in addition to providing their own laboratory analysis of herbal products and bulk herbs. Visit their page on quality control, testing and organic sourcing (*).

Banyan Botanicals - They test their organically certified herbs and products for arsenic, cadmium, lead and mercury using independent U.S. laboratories. See their quality control and testing page.

Starwest Botanicals - According to their website, "Starwest utilizes not only our in-house laboratory, but also independent labs and consultants to guarantee our analyses are complete." "Physical testing involves moisture, volatile oil content, heavy metals, microbiology, thin layer chromatography, and other tests specific to each herb." (*)
Herb Pharm - On their website it states that "We screen for synthetic fungicides, herbicides, pesticides and heavy metals. Our Soleris® testing system provides fast and accurate detection of microbiological organisms like bacteria, yeast and molds." More info here.
More About Our Top Recommended Chinese Herbal Suppliers
Other Related Pages