Cuisinart Food Processor Review, Basic Tool for a Superfood Kitchen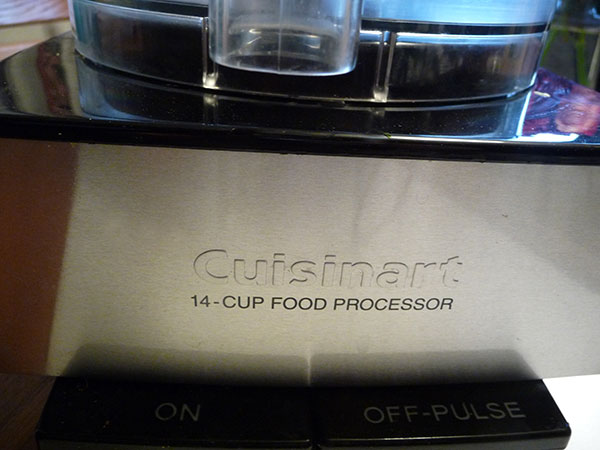 Our Cuisinart food processor is a much loved tool in our raw superfood kitchen.
It is one of those essential appliances if you are at all dedicated to a superhealthy diet and lifestyle.
It is important to have the tools you need to help make the foods you eat, not just healthy, but an enjoyable part of your life experience.
Here on this website we promote the use of some cooked whole foods and animal products here and there, but essentially we emphasize maintaining a "high raw" diet filled with nutritious colorful superfoods that provide and feed your body what it deserves... highest nutrition possible on planet earth.
Taste, flavor and texture, however, does not need to be sacrificed in the process.
We want you to be able to create foods that closely resemble the "old way" you use to eat, so as to make this transition easy and fun.
I mean, don't get me wrong, there is nothing like eating simple raw fruits, salads, and nuts.
But, sometimes you want a burger, a cheesecake, bread or homemade cheez its. That's where kitchen tools like a food processor, a high speed blender, or dehydrator can take the place of the conventional oven or stove top methods of preparing your food.
Cuisinart Food Processor Review
Many of our recipes on this website include the use of this all important piece of equipment.
The Cuisinart food processor is one of the best processors on the market. It does the job and does it well! Not only that, it lasts a lifetime.
I actually use to own my grandmothers old Cuisinart and it still worked like a charm every time. We now have upgraded to a more modern version, but to tell you the truth I can't really tell the difference.
I guess you can't really improve on something that is already the perfect processing machine (ma' cheen). I mean, if it's not broken why fix it, right?
Of course the newer models have a nicer look and feel with a range of colors from stainless steel to red. It all depends on your taste, we love more neutral colors for our kitchen appliances, so blacks and greys work well.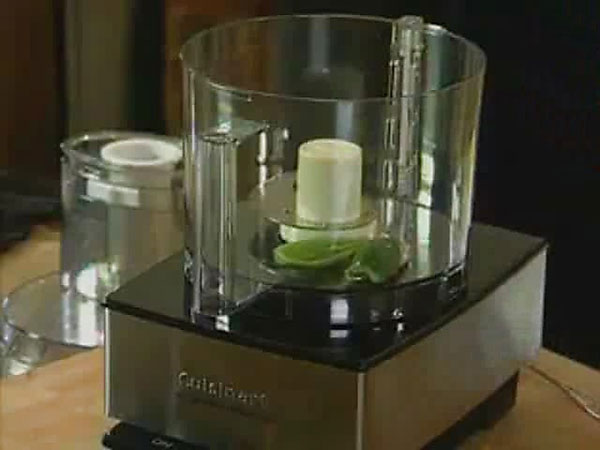 The Best Investment for Your Money
The 14 cup Cuisinart is reasonable priced at around $200. They last forever, and are a worthy investment for any superfood kitchen.
It is a powerful, top of the line, motor that grates, grinds and processes your foods down in minutes. It has adjustable blades for slicing or grating, which come in handy for us when making sauerkrauts.
Mini Prep Plus
For those of you on a budget, they also make a Cuisinart-Mini Prep Plus that is 3 cups for only $40. 


These mini sizes are super cute and perfect when you have small amounts of food to process and they don't take up much counter space.
We use this mini model Cuisinart processor when we go on road trips. Like our Blendtec blender, it is more compact and fits into most any suitcase or backpack.
Sometimes, when we travel we like to equip ourselves, just in case, for a quick and easy meal.
Ways We Use the Cuisinart Processor
We use it to grind down our soaked seeds and nuts into a smooth, more digestible texture for making anything from raw pie dough to raw hummus.
The processor is essential for making sauerkraut recipes, homemade miso and our infamous garbanzo bean tempeh. If you want onion bread or a sprouted buckwheat pizza crust, no problem.
The Cuisinart does it all so you can not only eat the best quality foods on earth, you can create them any way you want with this magical kitchen device at your fingertips!
Other Related Pages