Jaljeera Drink Recipe, A Cooling Indian Summer Beverage
This jaljeera drink recipe is our Western version take on this Indian beverage classic.
It is a traditional summertime drink served in India and filled with cooling and invigorating herbs and spices like cumin, mint and cilantro (or coriander leaves).

Also spelled jal-jeera or jaljira, jaljeera in Hindi means water (jal) of cumin (jeera or jira). (*) And, yes, cumin is always one of the star spices of this summertime favorite.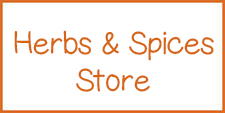 It is often described as a type of Indian flavored lemonade but it is often made with other fruits like mango.

Served over ice, it provides a nice thirst-quenching way to cool down in the hot summer months. It is also consumed as a beverage appetizer before meals for its stimulating influence on digestion.
Likewise, it's also known to help with constipation and is believed to balance over acidic conditions.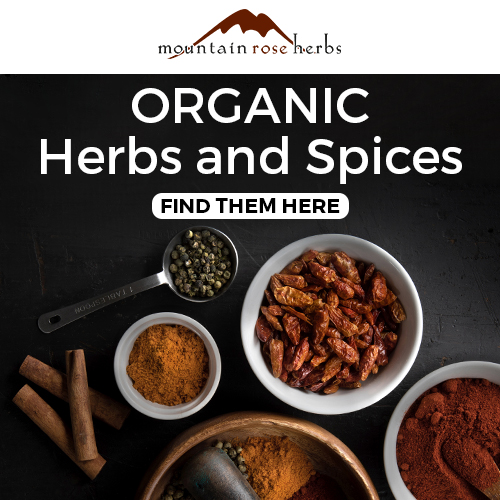 Traditionally, the main herbal ingredients used to make jaljeera are blended into a paste and strained.
Although you can strain it through a nut milk bag to reduce thickness, we don't usually follow this method. In our variation, we first combine all the dry herbs and spices and then proceed to blend them together with the remaining ingredients.
This produces a thick concentrated mixture that can be diluted with ice and water when you're ready to serve it.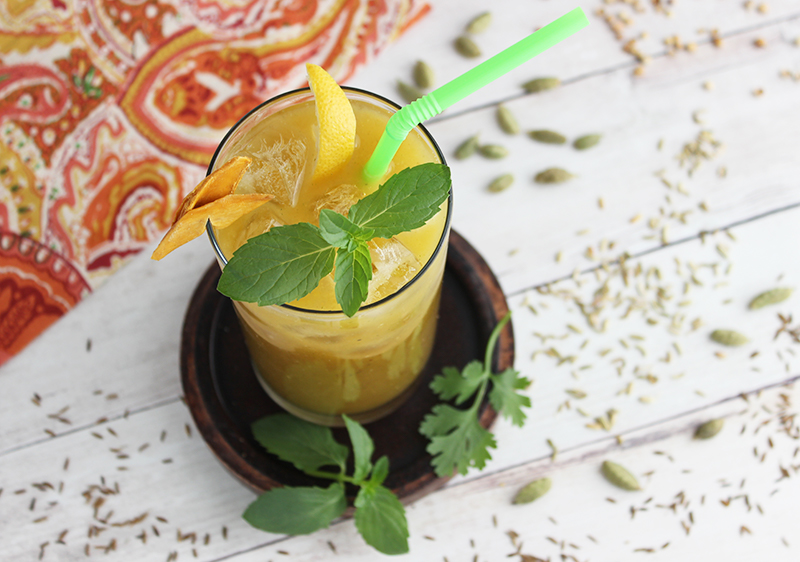 Jaljeera Drink Recipe

This recipe will make approximately one quart or 32 ounces of jaljeera concentrate.

Ingredients:

2t cumin powder
2t coriander seed powder
1t cardamom
1t garam masala
1/2t ginger powder
1/4t fennel seed powder
1/4t licorice root powder
2T coconut sugar


1/4C dried mango (1/2C fresh)
1/4C lemon juice
handful of mint leaves
handful of cilantro
pinch of pink salt
pinch of black pepper
one quart of pure water
Directions:

Soak the dried mango (if you're not using fresh) in just enough water to cover it and set aside. Soak for 2 hours or until soft.
Blend together all dry spice ingredients, coconut sugar and licorice in a small bowl.
Pour a quart of pure water into a blender.
Add fresh or soaked mango, lemon juice, mint, cilantro, pink salt and pepper.
Blend until smooth.
Pour into a jar with a lid and store in the fridge until cold.
To Serve Jaljeera:

In a 16-ounce glass add ice cubes fill the glass 1/3 full with water. Pour cooled jaljeera mixture into the glass and stir. Garnish with lemon zest, mint leaves, mango and/or black pepper.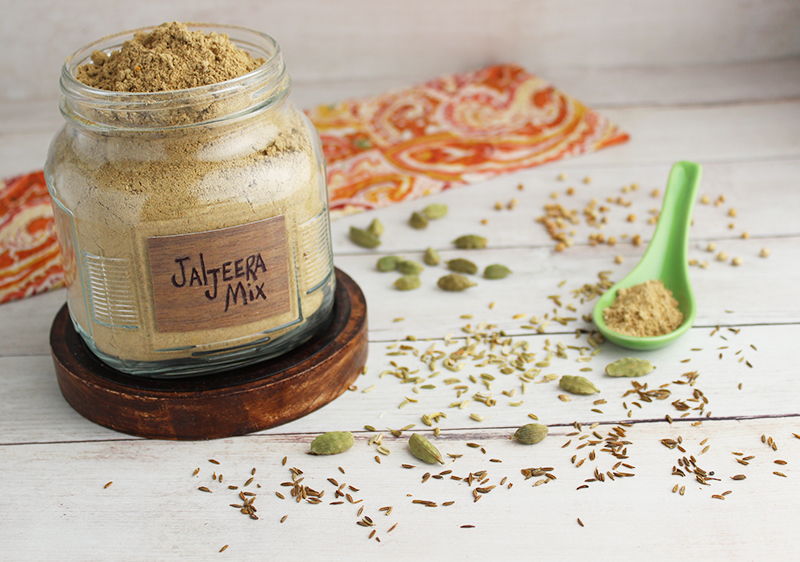 Jaljeera Spice Mix

It seems very common to find pre-made jaljeera drink mix available by many Indian brands.
Because there are many dried spices involved, it is slightly more convenient to have on hand if you make a jaljeera drink recipe on a regular basis.

1/2C cumin powder
1/2C coriander powder
1/4C cardamom powder
1/4C garam masala
1/8C ginger powder
1T fennel seed powder
2C coconut sugar
1T licorice root powder
If you used a high-speed blender to make your jaljeera drink recipe, you also might want to consider using straight seeds as opposed to powders. This will give a fresh more robust flavor profile.
Because fresh ingredients have more water content compared to concentrated dried spices, generally you will need to double the amount.

1C whole cumin seeds
1C whole coriander seeds
1/2C whole cardamom seeds
2T whole fennel seeds
Precautions:
We recommend that you seek the advice of a qualified healthcare practitioner before using these herbs and spices regularly, particularly if you are pregnant, nursing, taking prescription medications or if you have a serious medical condition.

Affiliate Disclaimer: This section contains affiliate product links. If you make a purchase through one of our recommended links, we will receive a small commission at no additional cost to you. Thanks for the support!
Other Related Pages