11 Things About Parsley Leaves, Named Herb of 2021

1) Types of Parsley Leaves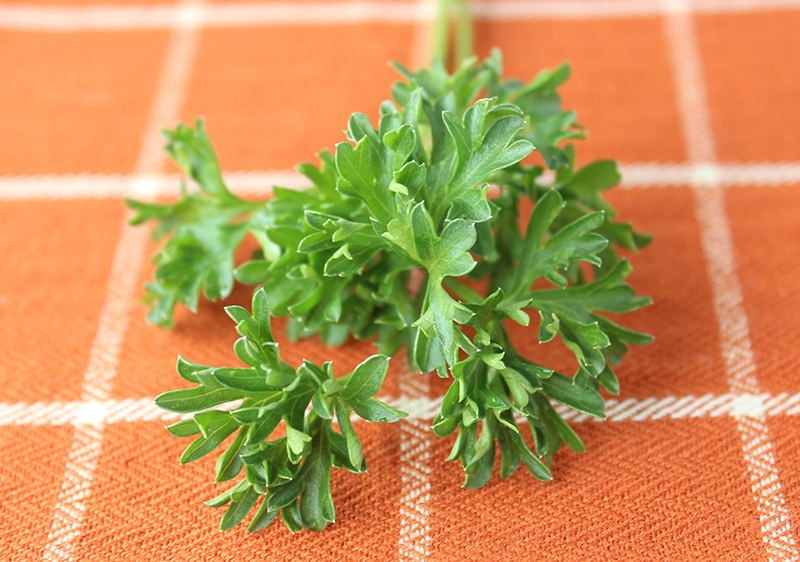 Parsley leaves are a popular universal seasoning and culinary herb that comes in two main types, curly leaf and flat leaf.
French or curly leaf parsley, with its ruffled, coarse bright green leaves, is the one most commonly used as a garnish to savory meals. Italian or flat leaf usually has a stronger flavor and sometimes a darker green color.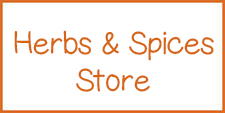 2) Named Herb of the Year

Parsley was named Herb of the Year for 2021 by the International Herb Association because of its versatile use as a culinary as well as medicinal species.
Known for its potent flavonoids and other ANTIOXIDANTS like the CAROTENOIDS beta-carotene, lutein and zeaxanthin, parsley leaves are also a valuable source of VITAMIN C and also contain small amounts of VITAMIN E.
From a spiritual perspective, some herbal references call parsley the "Herb of Discernment" represented by the sign of Gemini and the Yin/Yang energies within all of us. Parsley as an herbal essence is believed to spiritually assist heart openings so that we may go beyond antagonistic divisions.

3) Where is Parsley From?

The parsley plant (Petroselinum crispum) is native to the eastern Mediterranean and was introduced into other parts of Europe from the island of Sardinia. A variety specific to this location is a smaller flat-leaved parsley called prezzemolo Sardo.

4) Parsley Leaves Have Compounds Similar to Celery

Considered a type of leafy green vegetable as well as an aromatic herb, parsley has a subtle yet distinct aroma all its own. Often described to have a clean refreshing scent, this aspect is due to one of its main compounds called APIOLE. Apiole is also found in the essential oils of celery leaves, the next highest source, which incidentally has a similar shape to flat-leaved parsley.
Like celery, it also contains the antioxidant flavonoids LUTEOLIN, APIGENIN and MYRISTICIN. Parsley leaves and stems can be juiced in small amounts when making celery juice to increase the nutritional benefits. According to Medical Medium, parsley salts can work in tandem with celery salts to remove toxins from the body.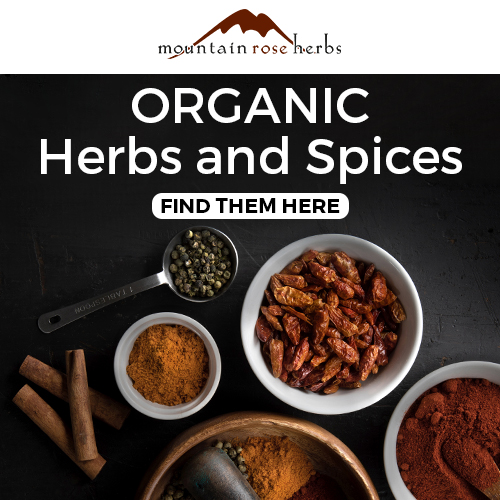 5) Popularity as a Fresh Herb

While dried parsley is also utilized, parsley leaves are usually consumed fresh as the herb is widely available in many markets. The plant itself is likewise easy to grow in most backyard herb gardens. Typically added at the end of cooking time, parsley can bring balance to many meals and seasonings.

Parsley is popular for use in cultural dishes such as tabbouleh, falafel and gremolata. It is used in many types of stews, sauces, stocks and frequently paired with foods like potatoes, tomatoes, rice, meat and fish. 

6) Traditional Use of Parsley for Kidney Support

In traditional European or Western herbalism, parsley leaves and tea broths have historically been utilized for their supportive influence to the kidneys especially "to remove congestion."

This is partly due to its actions as a DIURETIC which encourages healthy fluid regulation and elimination. In some research, parsley is considered an "antiurolithiasis remedy" and is on the list of potential plants for decreasing the risk of stone formation due to its chlorophyll and magnesium content.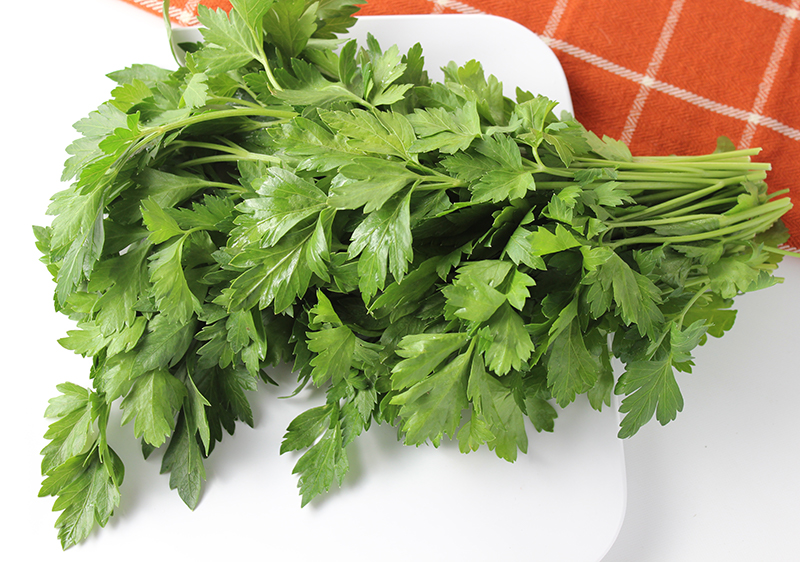 7) Parsley's Antioxidant and Anti-inflammatory Attributes

Consuming fresh chopped parsley on foods can offer antioxidative and anti-inflammatory attributes. This aspect has made it a common folk remedy for painful joints or rheumatic conditions.

Again, as with many of the aromatic herbal spices like sage, rosemary and thyme, hot water infusions, which have a vegetable stock-like flavor, are a traditional way to benefit from this healing green herb.

8) Parsley Leaves, Digestive and Cleansing Actions

While raw parsley leaves have an initial refreshing flavor, they have a mildly bitter aftertaste that can stimulate digestive juices and offer cleansing actions. Together with its chlorophyll content, parsley is noteworthy as a powerful ALKALIZING food to help bring balance to overly acidic conditions.
A sprinkle of chopped parsley leaves over smoked or fire-grilled foods is thought to help neutralize potential carcinogens.

9) Parsley Leaves are a Non-Cruciferous Vegetable

Parsley is on the list of non-cruciferous leafy green vegetable options. This means the leaves don't contain goitrogens which are known to interfere with iodine uptake, a potential concern for someone with certain thyroid issues. 

Parsley can be juiced in small quantities with other non-crucifers like celery and cucumber so that you can enjoy the benefits of green juicing without having to use raw crucifers like kale or collard.

10) Nutritional Value of Parsley Leaves

Again, parsley is a good source of vitamin A and C as well as vitamin K. These are nutrients for the eyes, immune system and bones. Based on an adult 2,000 calorie diet, one fourth a cup or 15 grams of chopped parsley, contains about 25% the Daily Value for vitamin A, 32% the Daily Value for vitamin C and a whopping 307% the Daily Value for VITAMIN K. (*)
Parsley leaves are high in IRON and also full of other minerals such as potassium, magnesium, zinc, calcium and manganese. Raw parsley is also a very good source of the B vitamin known as FOLATE.

11) Parsley's Use as a Breath Freshener

The most famous use of parsley is of course as a breath freshener, hence its use as an after-meal garnish with foods. Its antimicrobial oils encourage oral hygiene and likewise guard against tooth decay.

Precautions:

Parsley leaves contain oxalates and should not be consumed in large amounts as a raw herb or undiluted juice. It is generally recommended to avoid parsley if you are pregnant or nursing. If you have a medical condition or are taking prescription medications, it is best to consult your healthcare provider prior to regular use.


Affiliate Disclaimer: This section contains affiliate product links. If you make a purchase through one of our recommended links, we will receive a small commission at no additional cost to you. Thanks for the support!
Our YouTube Video
Other Related Pages